The League of Wives:  The Untold Story of the Women Who Took on the U.S. Government to Bring Their Husbands Home from Vietnam

(Now Available from St. Martin's Press)

Order Now!
Chop Suey Books: Click Here >
Book No Further: Click Here >
Amazon: Click Here >
Barnes & Noble: Click Here >
Books-A-Million: Click Here >
Google Play: Click Here >
iBooks: Click Here >
IndieBound: Click Here >
Kobo: Click Here >
The League of Wives
The true story of the fierce band of women who battled Washington-and Hanoi- to bring their husbands home from the jungles of Vietnam.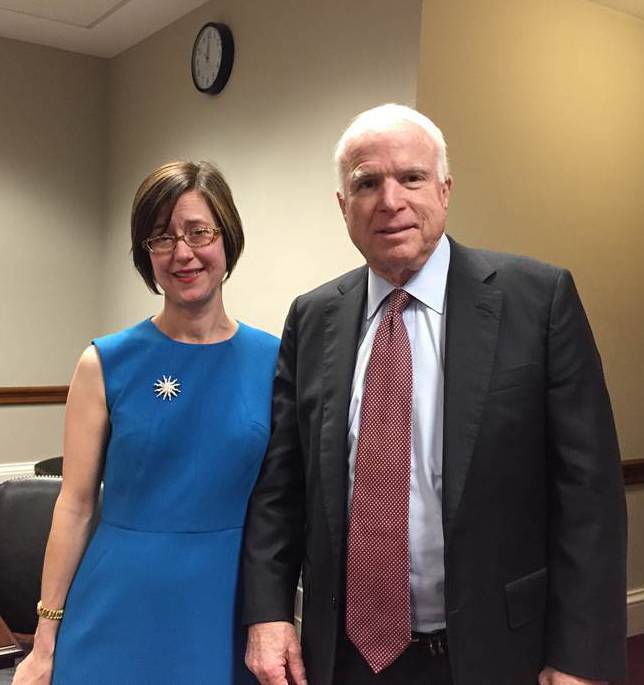 Heath with Senator John McCain
On February 12, 1973, one hundred and fifteen men who, just six years earlier, had been high flying Navy and Air Force pilots, shuffled, limped, or were carried off a huge military transport plane at Clark Air Base in the Philippines. These American servicemen had endured years of brutal torture, kept shackled and starving in solitary confinement, in rat-infested, mosquito-laden prisons, the worst of which was The Hanoi Hilton.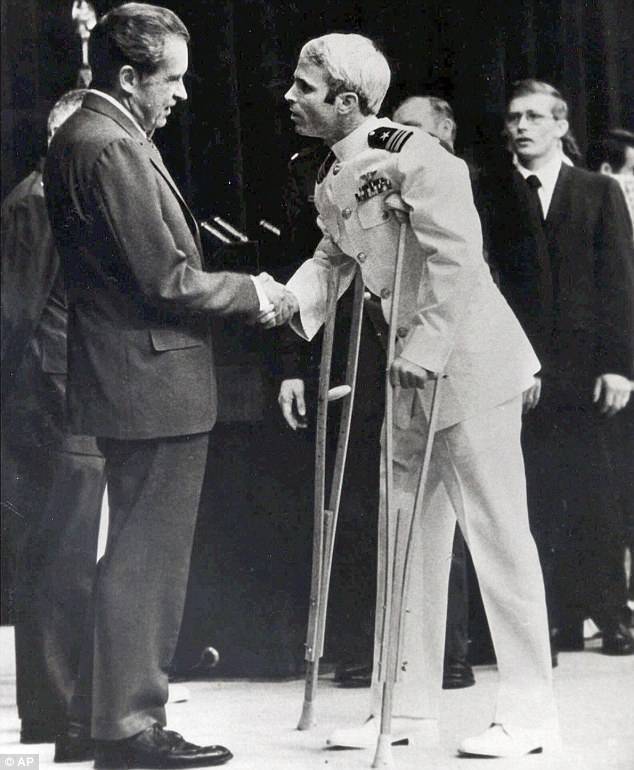 Months later, the first Vietnam POWs to return home would learn that their rescuers were their wives, a group of women that included Jane Denton, Sybil Stockdale, Louise Mulligan, Andrea Rander, Phyllis Galanti, and Helene Knapp. These women who helped form The National League of Families of American Prisoners and Missing in Southeast Asia would never have called themselves "feminists," but they had become the POW and MIAs most fervent advocates, going to extraordinary lengths to facilitate their husbands' freedom-and to account for missing military men-by relentlessly lobbying government leaders, conducting a savvy media campaign, conducting covert meetings with antiwar activists, attempting to negotiate on their own with the North Vietnamese, and most astonishingly, helping to code secret letters to their imprisoned husbands. 

In a page-turning work of narrative non-fiction, Heath Hardage Lee tells the story of these remarkable women for the first time in The League of Wives, drawing on dozens of first person interviews, diaries, letters and oral histories and government and archival records to tell this story of courage, resilience, and rescue.