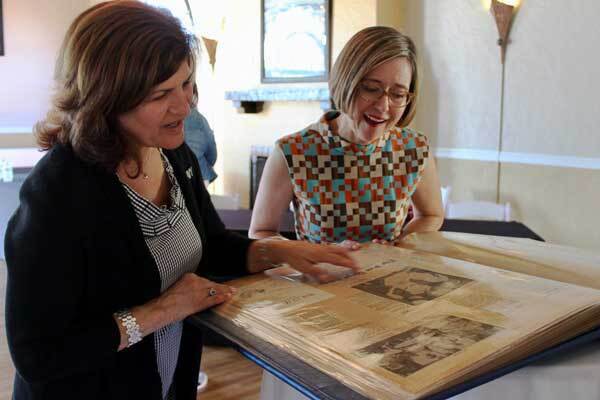 With Ellen Miller at the North Island Naval Base, Coronado, CA. October 23, 2019
Heath before speaking at Naval Air Station (NAS) Oceana Officer's Club, February 27, 2020
The League of Wives: Discussion Questions
By Heath Hardage Lee
Discuss the role of "The Right Wife" described in Chapter 1.
Describe the protocol guides written for military wives followed in the 1950s and 1960s. What was their purpose?
Describe the American servicemen who became Vietnam War POWs and MIAs. What were the common factors among them?
What kind of issues did the wives face immediately after their husbands were shot down?
What was President Lyndon B. Johnson's attitude towards the POW MIA wives?
Discuss the military's "Keep Quiet" policy prior to the Vietnam War.
How did this policy change under President Nixon?
Explain how the POW MIA wives "Go Public" in the media and how the press becomes their biggest ally.
What effect did feminism and civil rights have on the POW MIA wives' lobby?
Describe Sybil Stockdale the founder and first National Coordinator of the National League of Families for American Prisoners and Missing in Southeast Asia. Why did all the POW MIA wives organize under her?
Once the wives began to organize under Sybil and the auspices of the National League, what was the biggest challenge they faced as a group?
Was race an issue among the women in the National League?
Explain how "peace activists" like Cora Weiss of COLIAFAM interfaced with the POW MIA wives.
Tell us about Senator Bob Dole of Kansas and his role in the POW MIA wives' cause.
What did Senator John McCain have to say about the wives' activism?
What long-term effects did the women of the original National League have on the role of military spouses?